SNOBICI Essentials - Stuart Clapp
2020 photos: Stuart Clapp
Name: Stuart Clapp @stuartjclapp
Age: 43
Location: Leigh on Sea, Essex
Profession: Desire editor at Rouleur Magazine
Why cycling:
Good question. I love it. Genuinely love it. I can't imagine not riding a bike. I ride everyday; sometimes not as far or as fast as others, but everyday I'll be out. I get sort of weird if I don't ride my bike.
What is your favorite cycling destination and why?I've ridden in some amazing places. Belgium maybe. Tuscany. Utah was incredible. Atlas Mountains? Honestly, though, I don't think I can beat riding in Mallorca with my pals. Or, closer to home; over the woods with my little boy.

What is your favorite essential and why?
My phone, I think. I can take photos on it, get directions, and if I'm in trouble, I can call someone for help or a lift home. It happens to us all at some point, doesn't it? Thankfully not too often.

What is your favorite race and why?
The Tour of Flanders. I love Paris-Roubaix and the Tour… In fact, they all have something, don't they? OK, maybe not all. I can think of a few that lack substance. Anyway, my final answer; Tour of Flanders, because I've been a number times to watch it and ride the sportive. I love Belgium and that one race means so much to them.
What is your favorite mid ride (coffee) stop or hotspot?
I have a few places I like, but it has to be the Birdwood in Leigh on Sea. I'm always in there, usually before and after a ride, though. Jay, the owner, is a cyclist and he'll always have cycling on the TV. When he bought the cafe, it sort of became everyone's meeting point. Ask nicely and he'll make you a Cafe Bon Bon. They're really not a thing in the UK, but they should be, shouldn't they?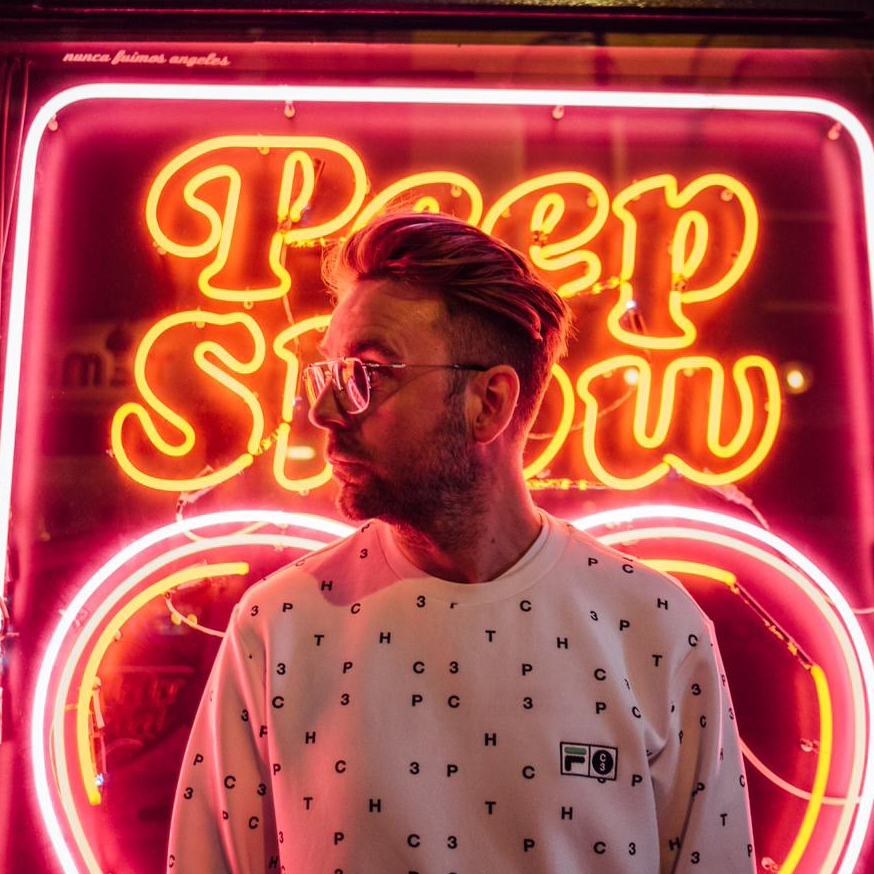 Factor O2 CHPT3 OML. Black Inc Thirty. Shimano Dura Ace Di2. CHPT3 OML Brooks C13.
Longine Conquest. I bought this watch after my grandparents past away. David Millar's grandfather had one and it was how we bonded. This was the evening before he rode his final Paris-Roubaix (which later inspired the colour way for my bike)
Alludens Patron. I wear this watch whenever I go out riding. I've worn a watch since I was about 5 years old. It feels weird if I don't have one on.
Molecule 01. I love this smell. I wear it all the time.
CHPT3 Useful Not Technical Case. What the title suggests. It's good to have everything you need on a ride contained and not rolling around loose.
POC Ventral CHPT3 Devesa edition. This is actually Adam Blythe's helmet. It's stolen property. Sorry, mate!
Karl Kopinski Sketchbook Vol 5. Karl is a Mateo mine and his skills are insane. He personalised this copy with a drawing of my dog inside the front cover.
POC Aspire. When these came out, I have to have a pair. They're huge!
Fuji X100F. I bought this camera in Japan last year after it was recommended to me by Benedict Campbell and Sean Hardy, two photographers I work with a lot.
Here I Am: The Story of Tim Hetherington, War Photographer by Alan Huffman. I'm going through a phase of reading a lot of books about photographers, war photographers mostly, and Tim was an artist. Read this after you've watched his film, Restrepo.
Fizik Infinito R1 Knit. I'm into white socks and black shoes. Classic.
The Bang-Bang Club by Greg Marinovich and Joao Silva. Again, another book on war photographers. Sean Hardy gave me the heads up on this one.
Unreasonable Behaviour by Don McCullin. The Don of war photography.
CHPT3 Love/Hate Tube Socks. These arrived the day I sent you the photo, Stan (SNOBICI). You can't beat the feeling - and the morale boost - of a free pair of socks.
CHPT3 Girona Devasa Jersey. This jersey matches my helmet. Not sure of this photo does that colour justice. It's so bright!
Gucci ring. I bought this when I was with Blythe before an unforgettable night out…
Rouleur 20.4. Well, because… Do a job you love and you never work a day in your life. Cliche, but true. Proud to be a part of the magazine I've been collecting since the first issue.
Fox's Partyrings. I love partyrings. I get bags of the mini ones for my handlebar bag for gravel rides. They also became a bit of a vice through lockdown.