SNOBICI Essentials - Constantin Gerlacher
2020 photos:

Constantin Gerlacher

Name: Constantin Gerlach @der_gerlacher
Age: 35
Location: Berlin, Germany
Profession: Freelance Photographer, Graphic Designer
Website: constantingerlach.de / onthenorway.com

Why cycling?
I ride my bike for a lot of reasons, like the most of us probably do. First of all to clear my head, because cycling is my number one way to make my brain shut up. At least for some time. Leaving the city with all its distractions behind, getting lost in the endless pine forests around Berlin.

I love to travel by bike, since I think it is the perfect speed for getting around. Faster than walking so you experience the changes happening around you better, but slower than by car to be able to really soak it all in. Hence I use cycling to discover places unknown to me or to go places that are hard to reach otherwise. And yes, I use it as an excuse to eat more cinnamon buns.

What is your favorite cycling destination and why?
I loved gravel riding in Poland together with Podia.cc. The Tatra region is simply amazing. Awesome routes, nice people everywhere, great local food and cheap beer ;)

I really think the whole eastern part of Europe is highly underrated. Other than that, I'm a huge fan of Scandinavia, even though I only got the chance to ride my bike through Denmark so far. I have been to Norway and Sweden several times for road trips. To go there with or by bike is top priority on my bucket list. And not only because of epic cinnamon buns everywhere.

What is your favorite essential and why?
Tough to say, I guess it depends on the ride. On short/fast rides: The music.
On longer rides around Berlin: Coffee. While traveling: My camera.

What is your favorite race and why?
I'm not too much into races to be honest, neither participating, nor watching.
I ocassionally watch the spring classics or cross races while editing photos.
I do enjoy watching cycling documentaries though, like "Melons, trucks and angry dogs" by Ertzui Film, as well as bike packing videos or the "EF Gone Racing" series.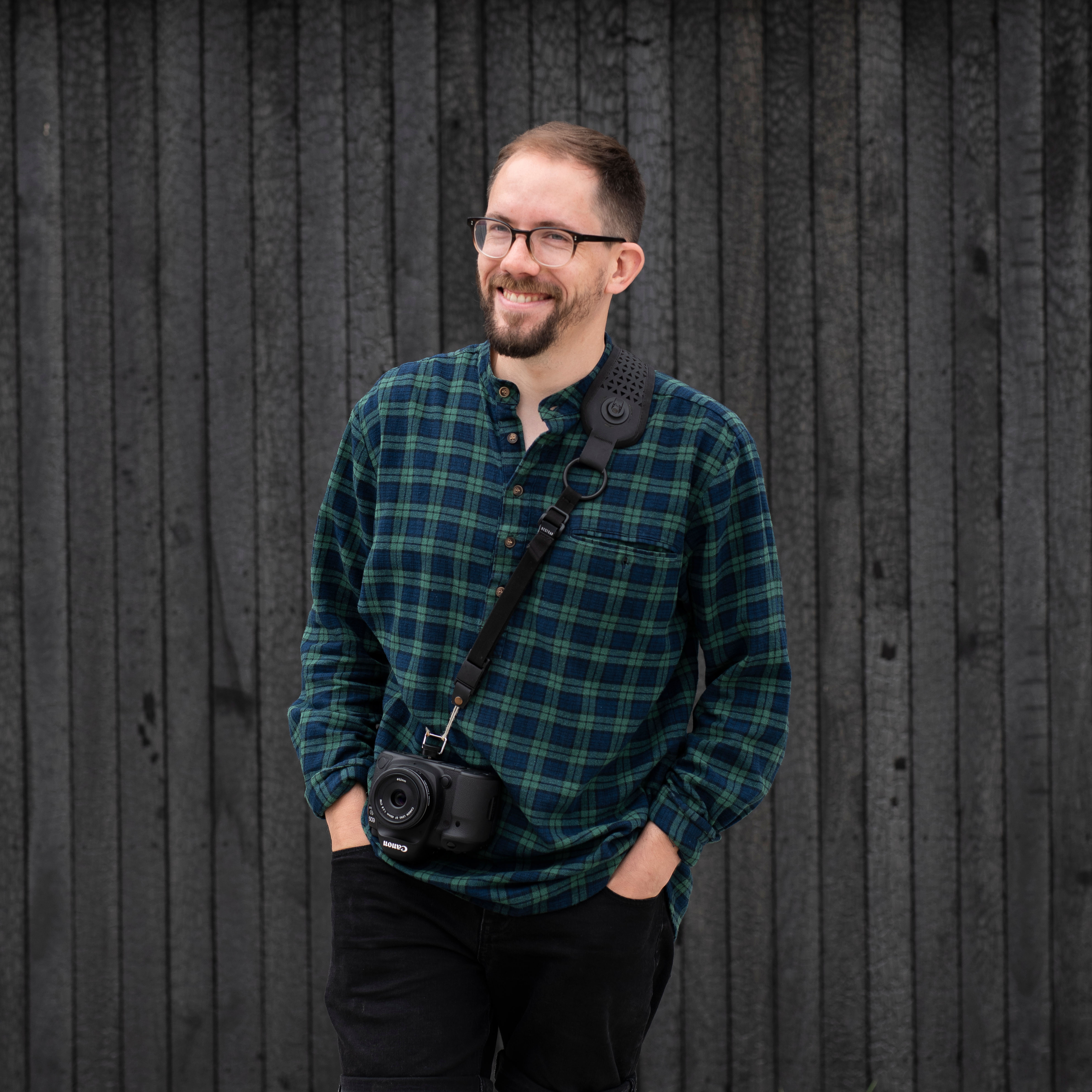 What is your favorite mid ride (coffee) stop or hotspot?

Definitely brewing my own coffee while out on a ride, preferably with some home made pastry aside. Did I mention I'm addicted to cinnamon buns? As soon as you leave the city, there is almost no chance to find drinkable coffee anywhere around Berlin. You do find nice spots for cake and snacks, but reasonably good coffee is like finding water on Mars… So I really love to throw everything I need into my frame bag, keep my eyes open for a nice spot and brew some excellent filter coffee in the middle of friggin' nowhere.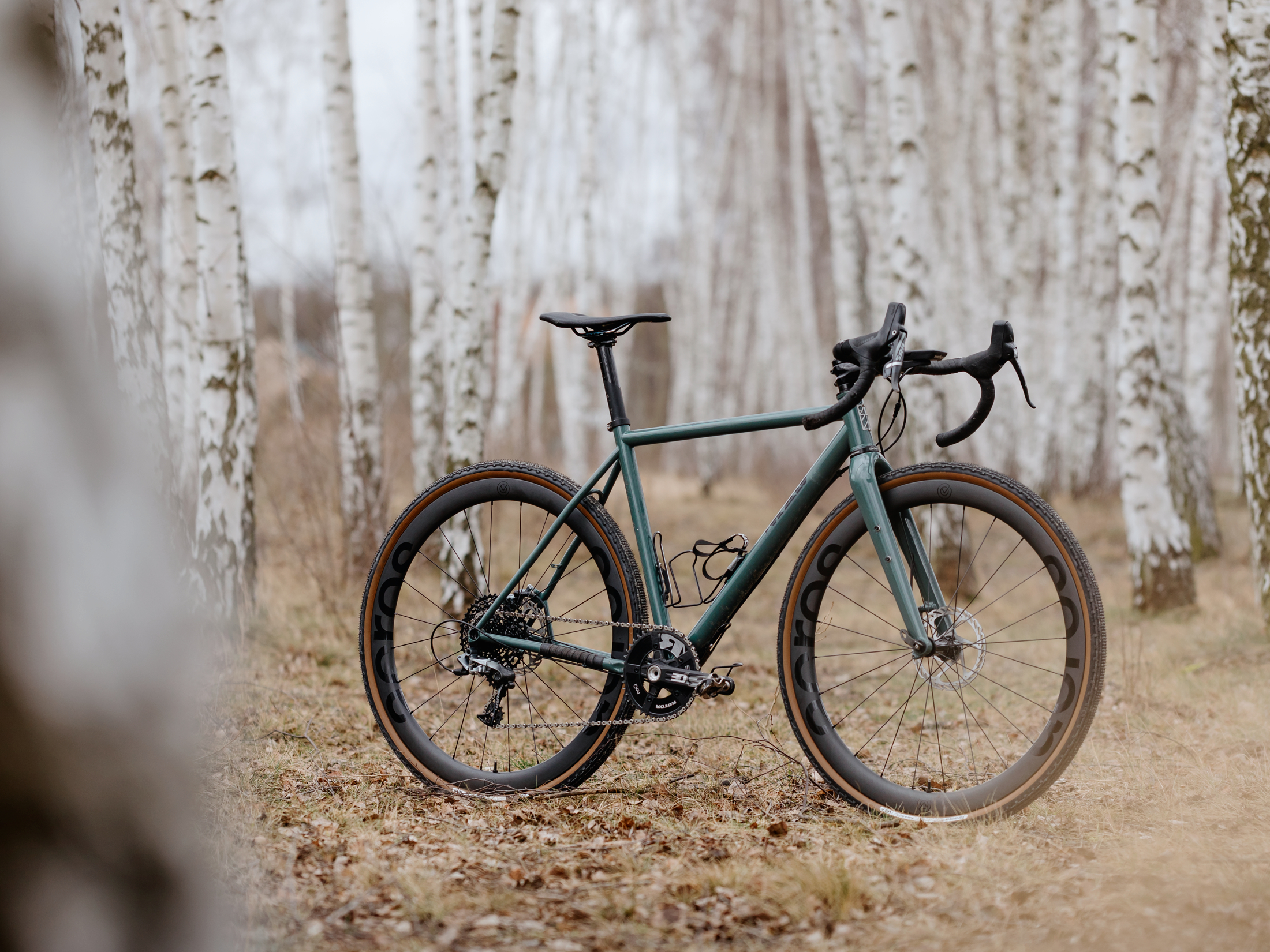 1. Cicli Bonanno, "Stay Loco" Gravel Bike, Columbus Steel frame hand build in Berlin
2. Acros "allroad-disc-carbon" wheel set with Panaracer Gravelking SK. Perfect wheelset for the Berlin hinterland. I also did the rebranding for acros last year and it's definitely extra exciting to ride wheels you designed.
3. Gramm Tourpacking frame bag from Berlin (very useful since I mostly ride in t-shirts and stuff all my gear in there.)
4. Giro Empire VR90
5. Canon 5D Mark 4 with a 40mm F2.8 pancake lens
6. Music during and after rides.
7. Wahoo Elemnt ROAM, even though I enjoyed navigating through France with a paper map
8. Kalita Wave coffee dripper (or AeroPress)
9. Great specialty coffee (for example from "Röststätte Berlin")
10. Coffee equipment (usually includes: grinder, mug, stove…)
11. Opinel knife, my heart beats for the classics
12. Full Windsor - The Muncher - Titanium Multi Utensil. You can do anything with this bad boy
13. Home made cinnamon buns. (Drop me an e-mail or pm for THE best recipe!)
14. Good Whisky, nice to have at a camp fire after a long ride
15. And ofcourse: Giro Synthe helmet. Not in the picture, too new, too clean, all black, very boring to look at