Rapha x Van Gogh
2022 photos: Stan Koolen
The Van Gogh Museum is an Amsterdam institution. Dedicated to the works of Vincent van Gogh and his contemporaries, it's a place of peace and tranquillity where creative minds come to pause in contemplation. And what the museum is to art lovers, Rapha Amsterdam is to cyclists.

Since they share the same passion in their purposes, Rapha Amsterdam and the Van Gogh Museum have come together to create a truly unique collaboration. Merging Rapha designs with the works of a master painter, They've created a special edition collection that pays tribute to one of the world's most celebrated artists.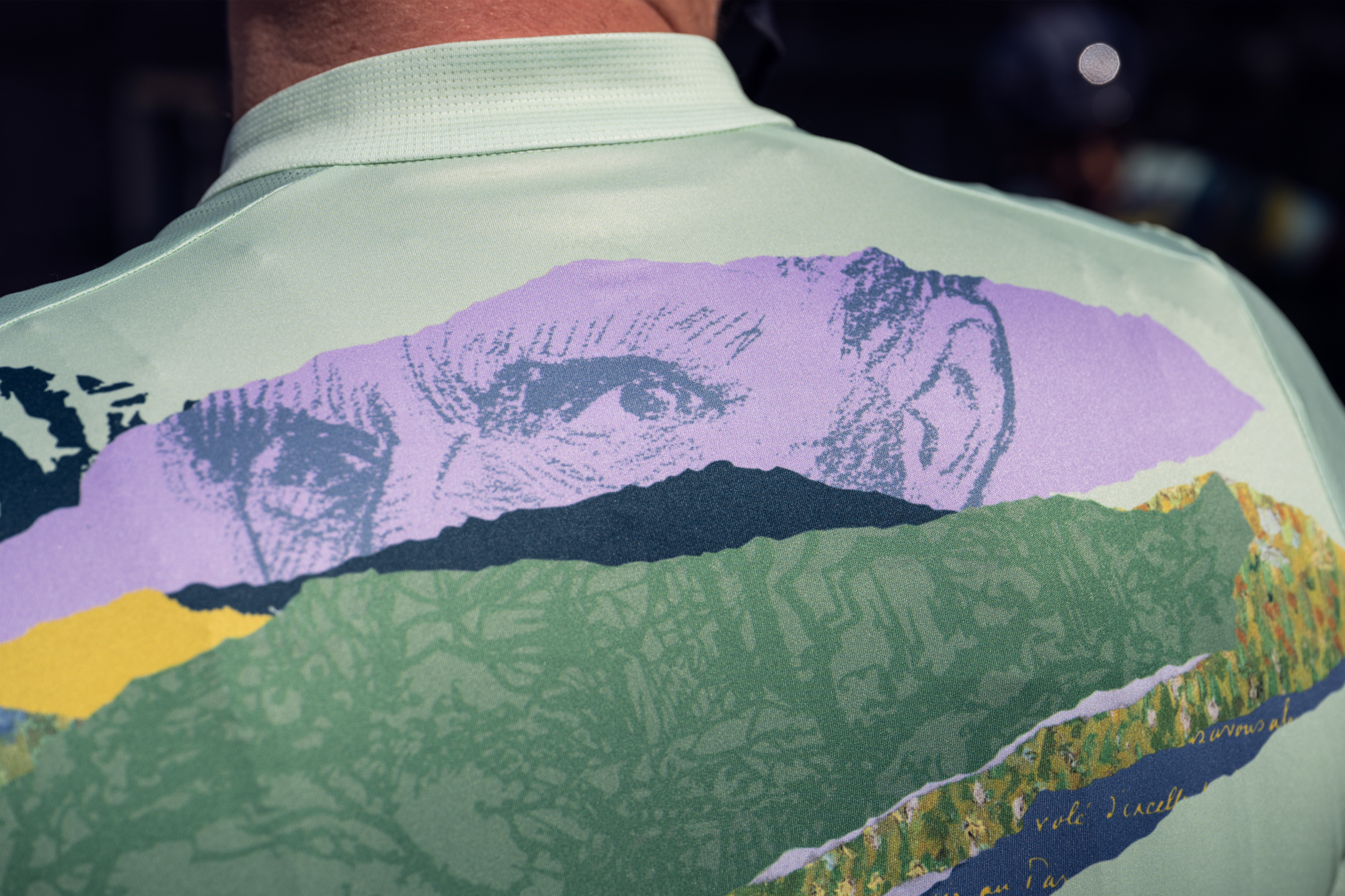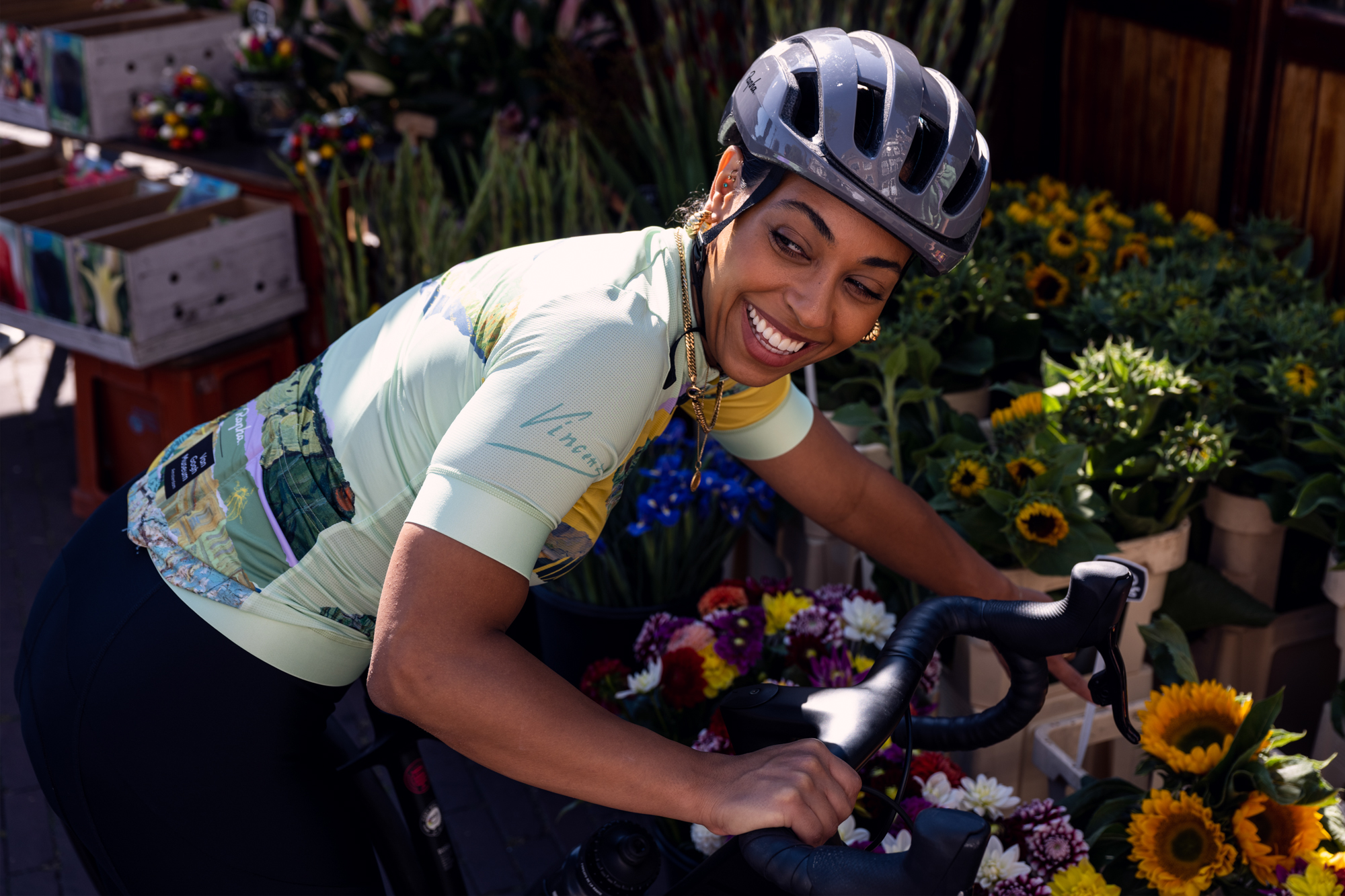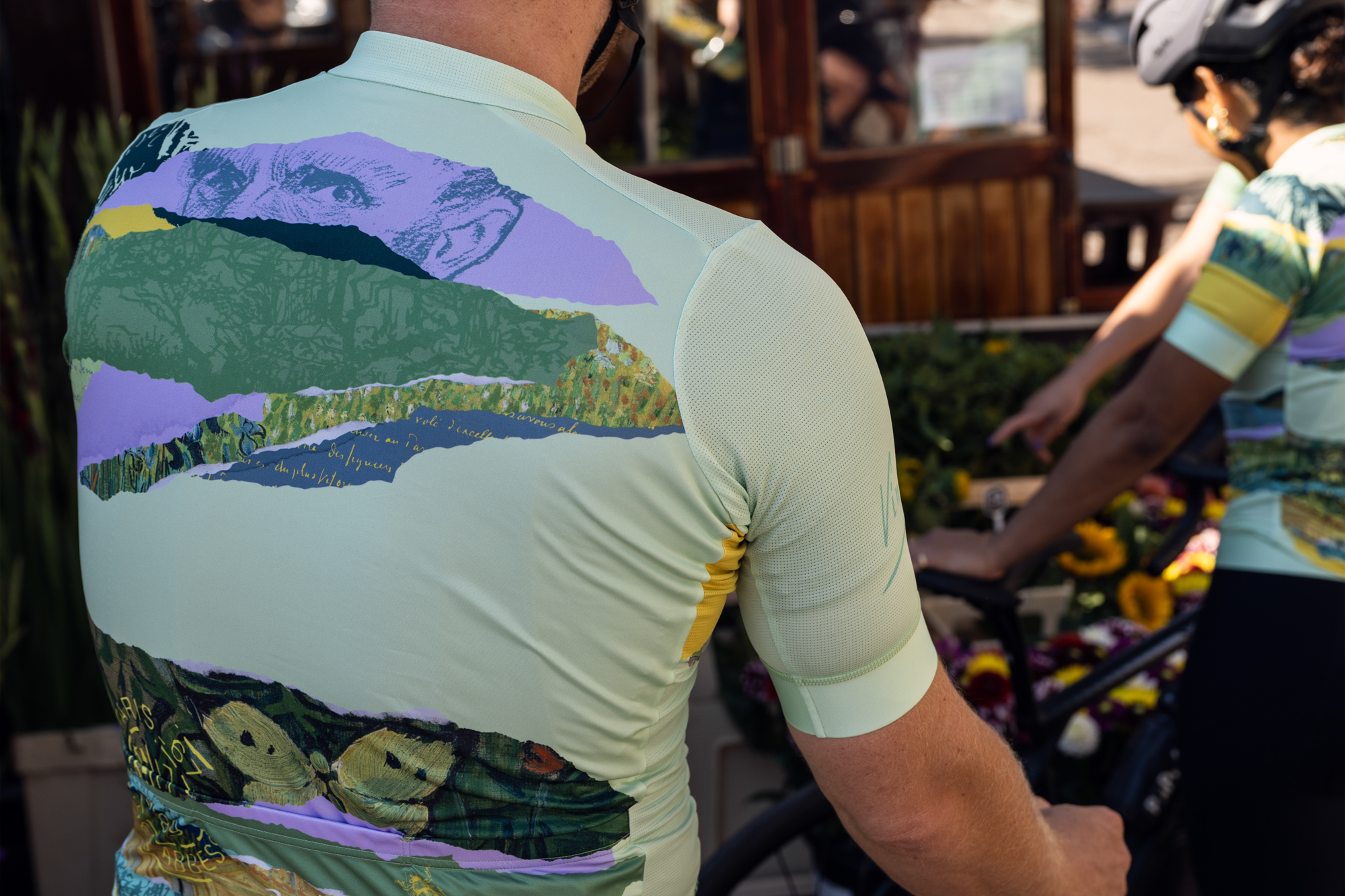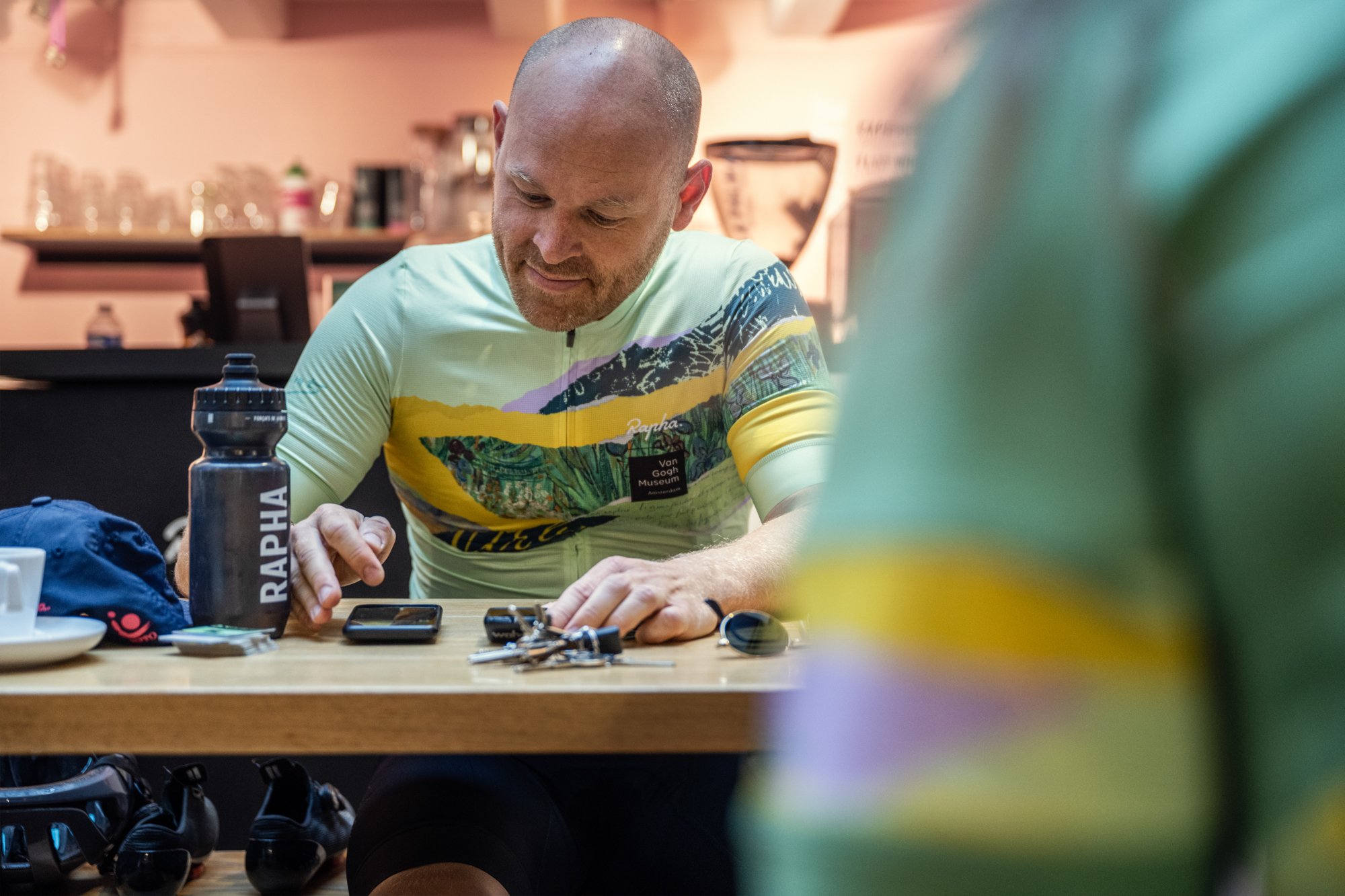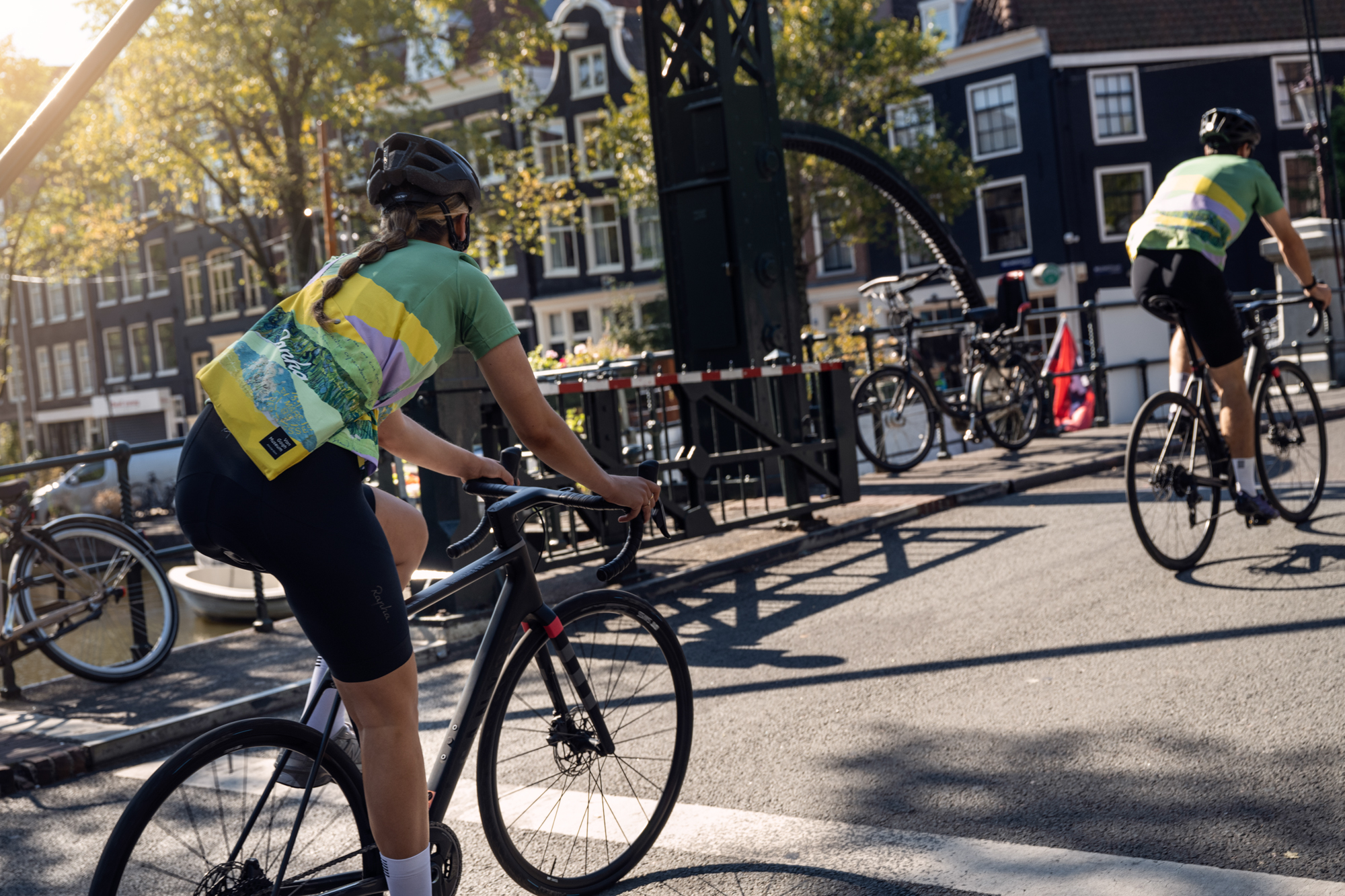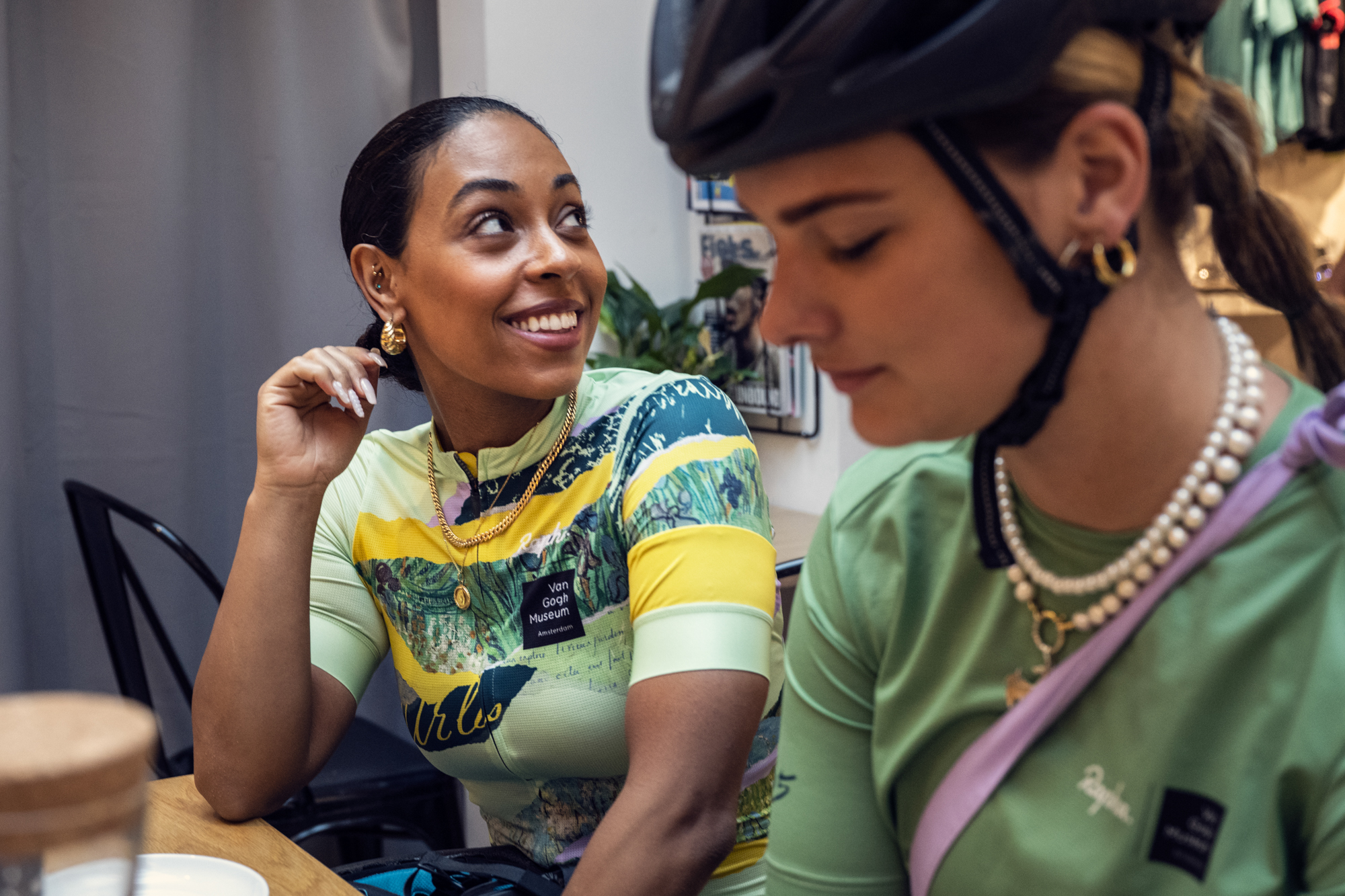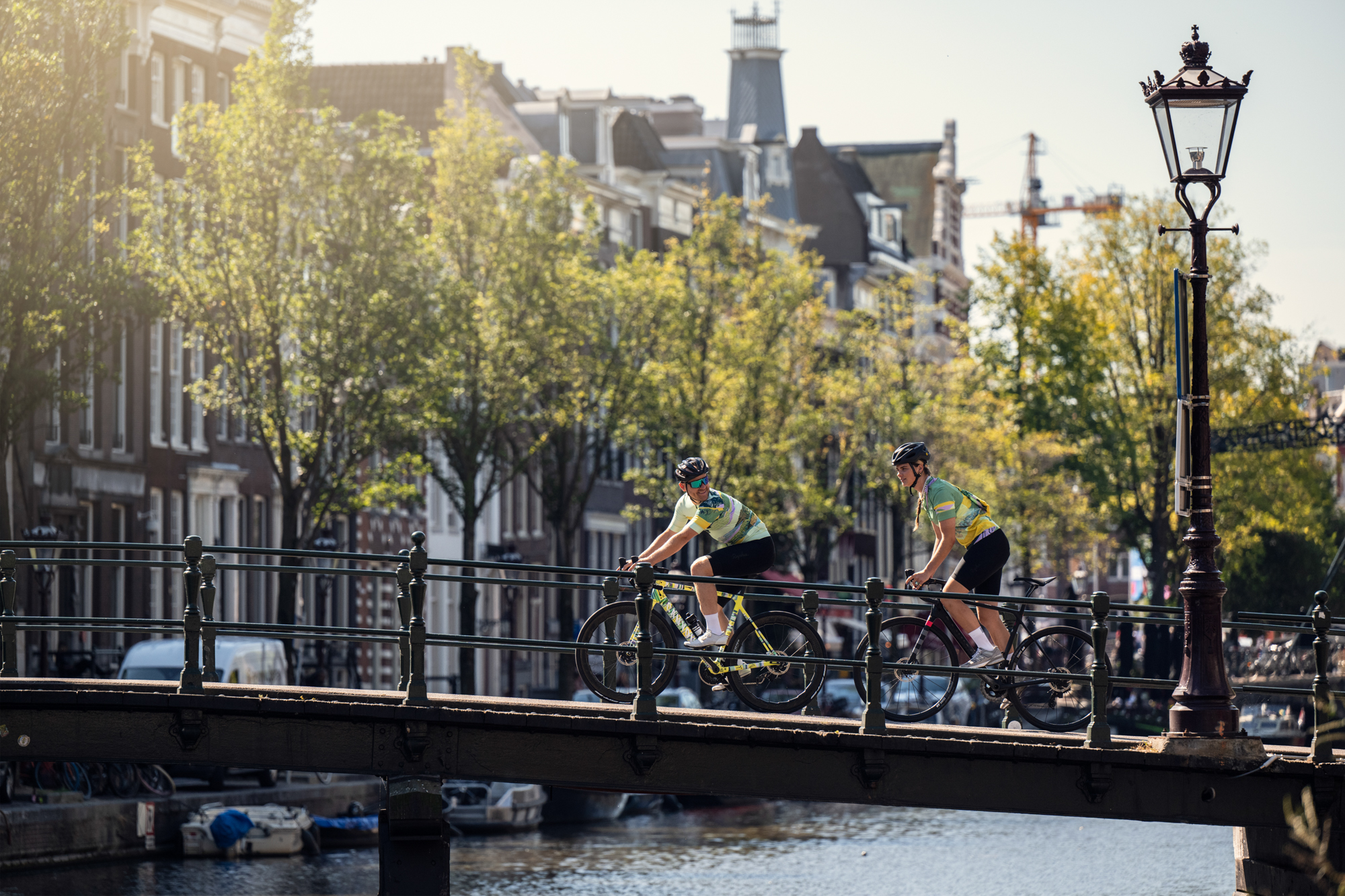 THE YELLOW HOUSE
It was Van Gogh's dream to found a collaborative art colony where fellow artists could inspire one another whilst under the same roof. When he moved, in 1888, to Arles in Southern France following a bout of bad health, he believed he'd found such a place. The Yellow House was a stucco-faced building in which Van Gogh rented several rooms and was at his most prolific.


"In a deep dive of letters and artwork from Van Gogh's time at the Yellow House, we found the phrase 'chez nous', or our place, was often used. This term shares the ethos of Rapha Amsterdam, to be a place where you can feel at home. Reading these intimate letters is like uncovering the layers of texture in his paintings. It felt like we'd travelled through time into his personal secret world. In the visual language of the collection, we sought to emulate this through the use of collage, tearing back layers of preserved conversations, memories and art."

JESS MONEY, LEAD GRAPHIC DESIGNER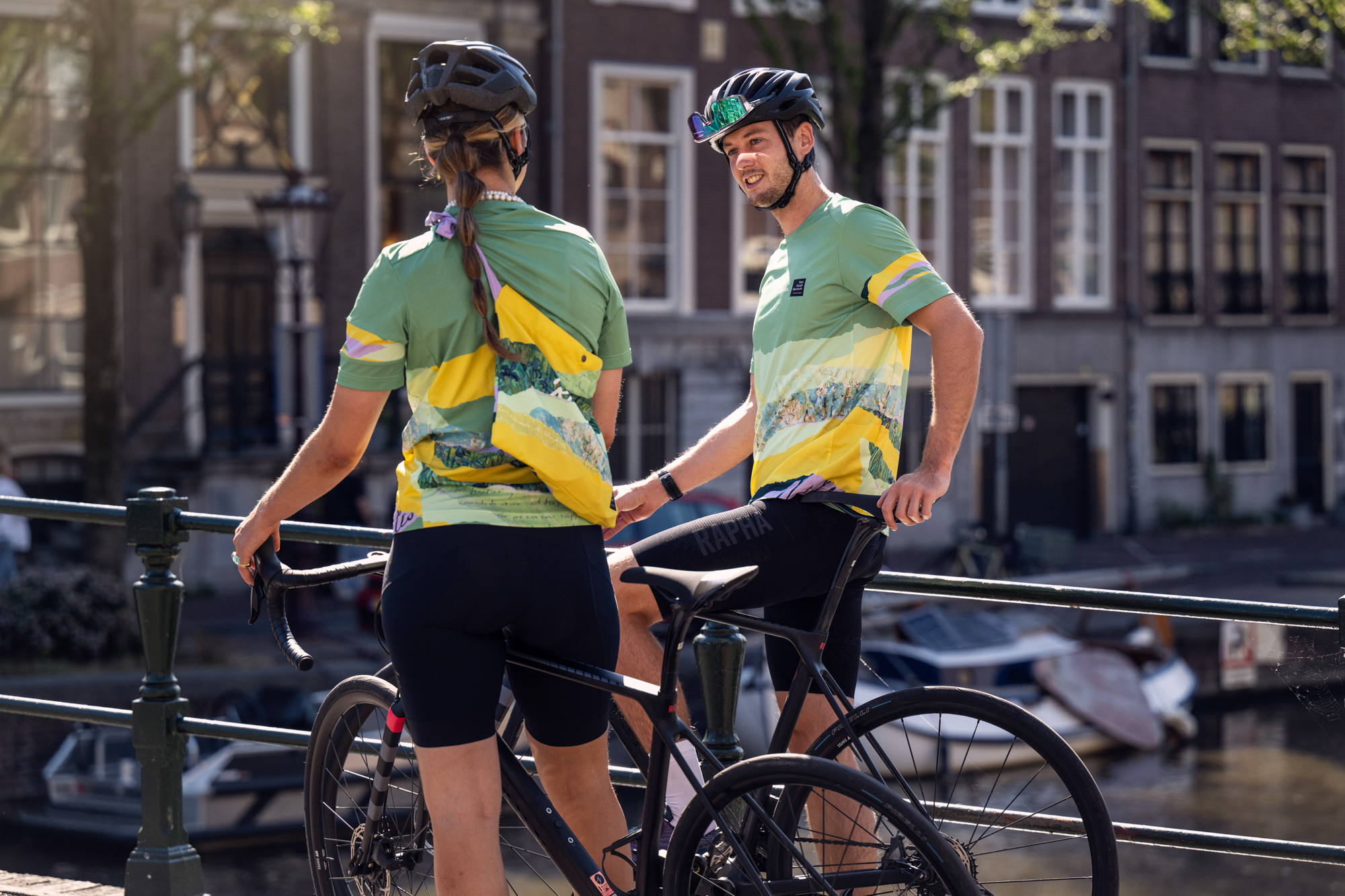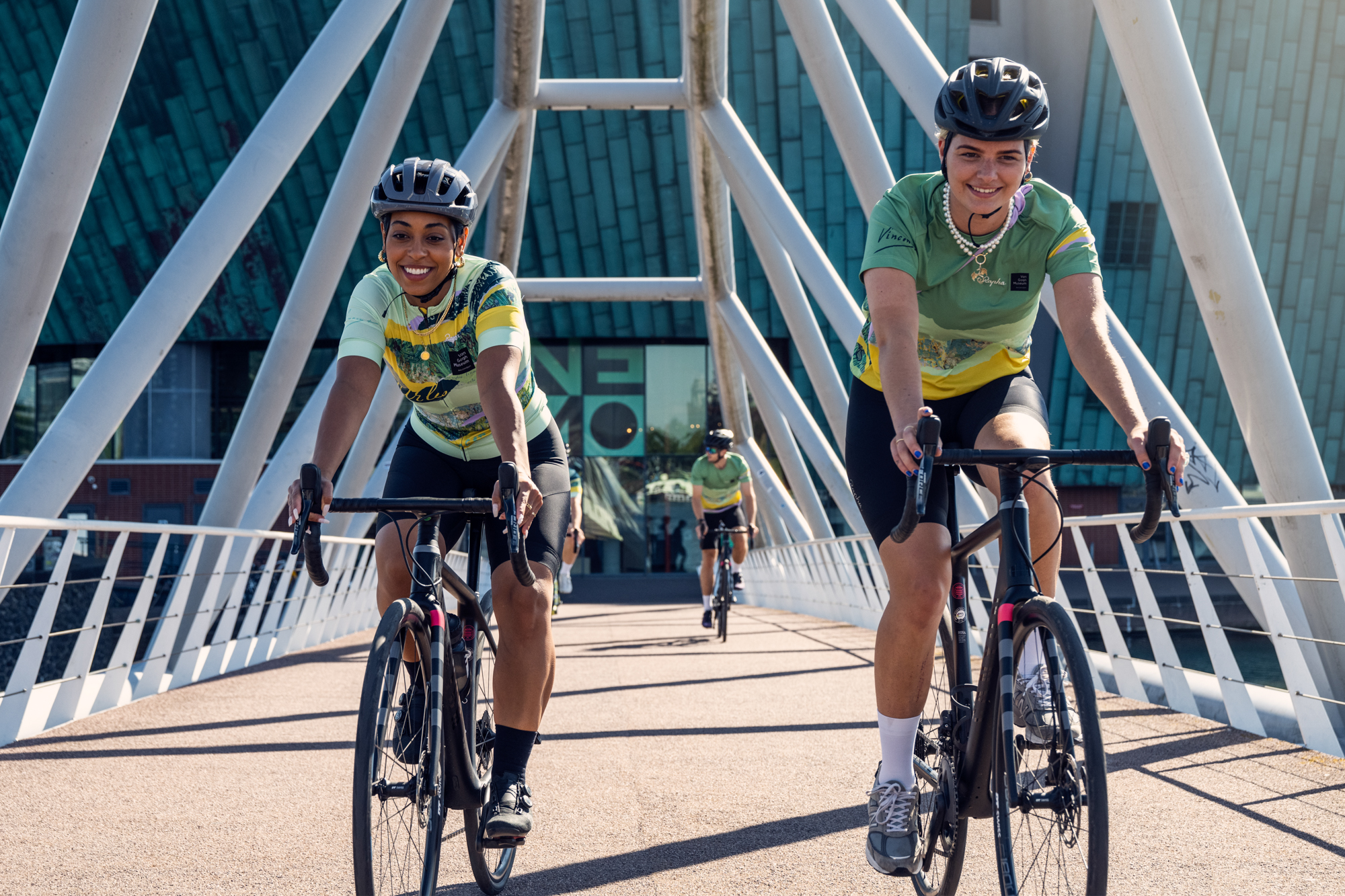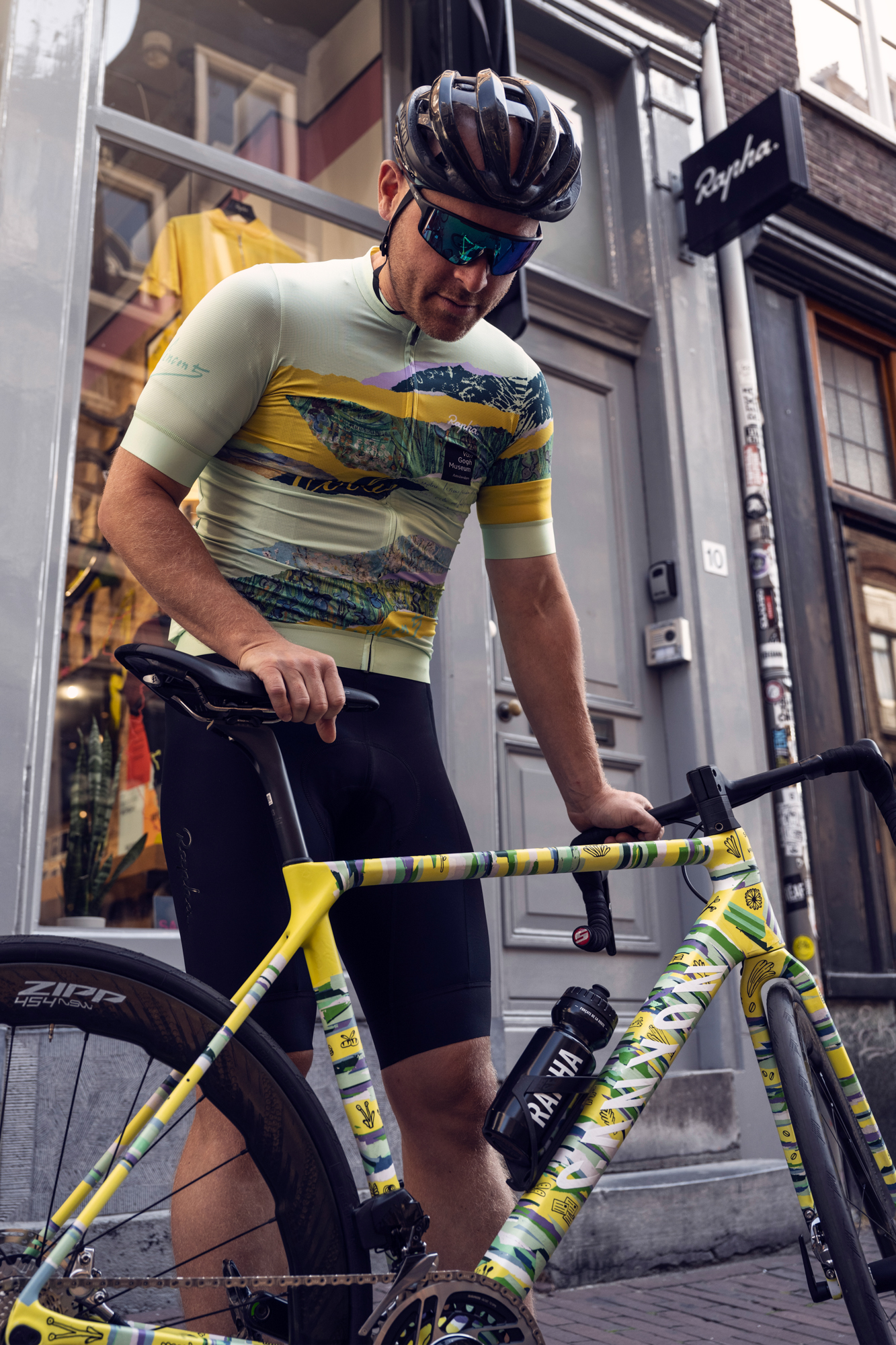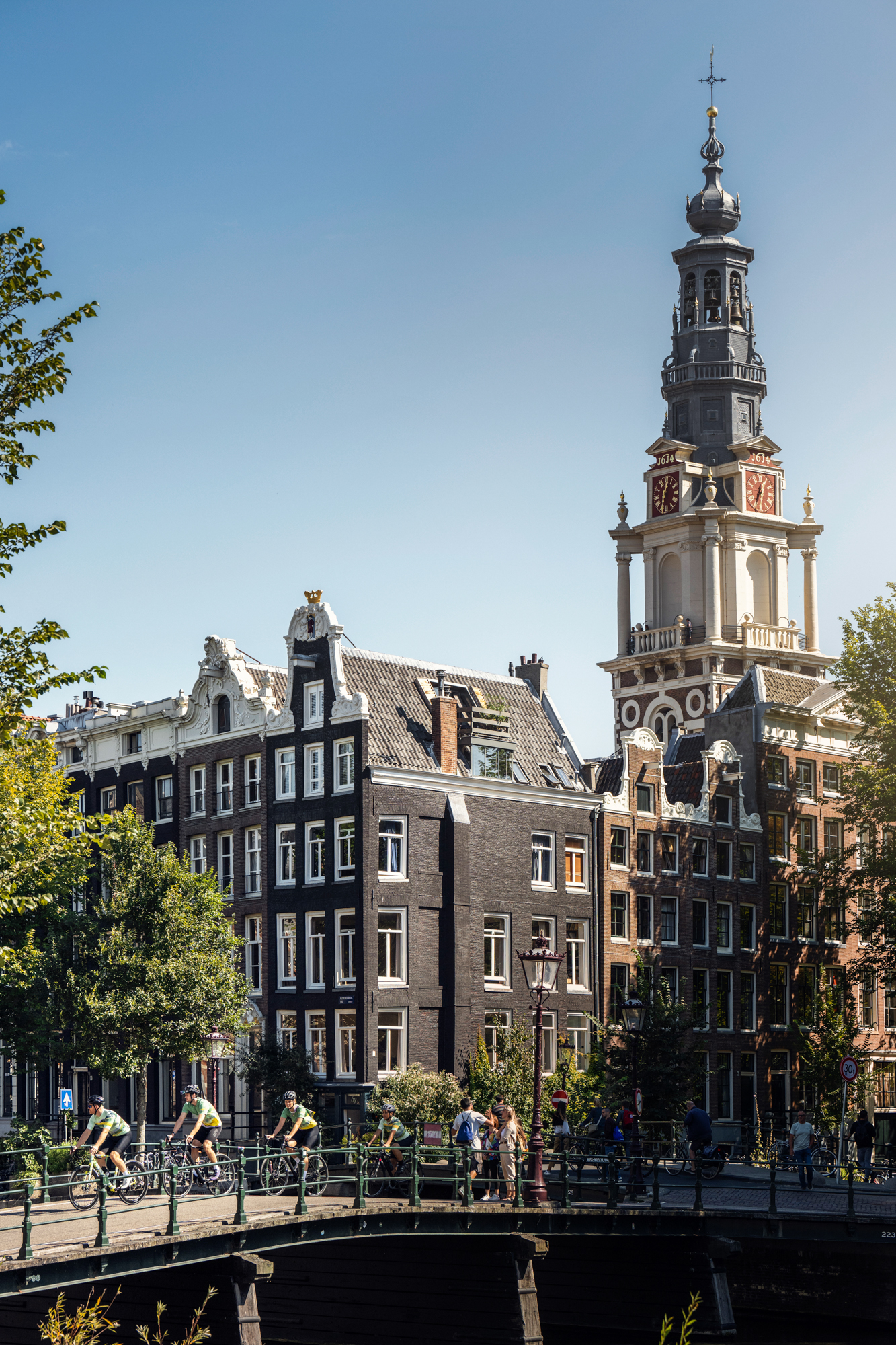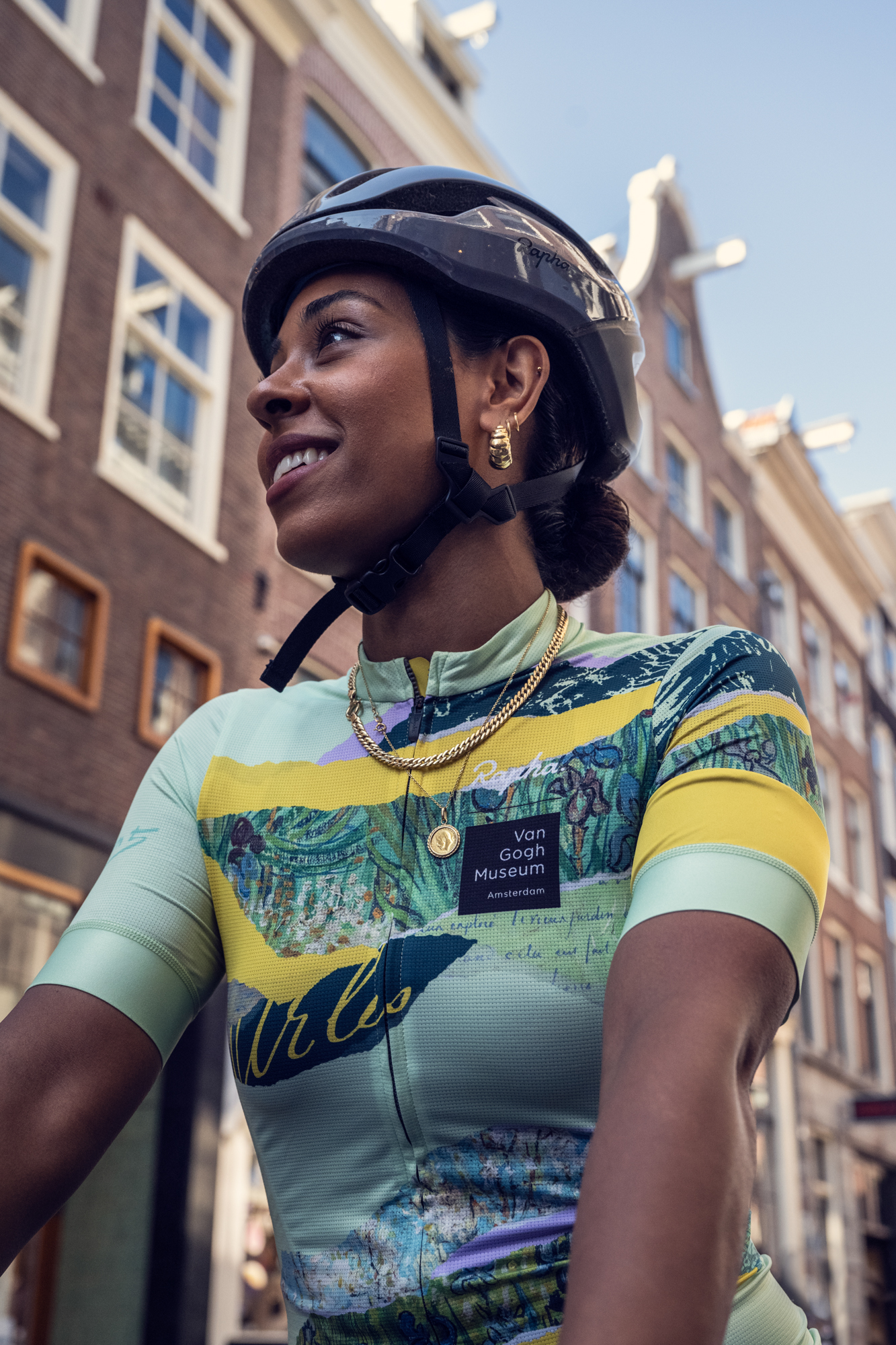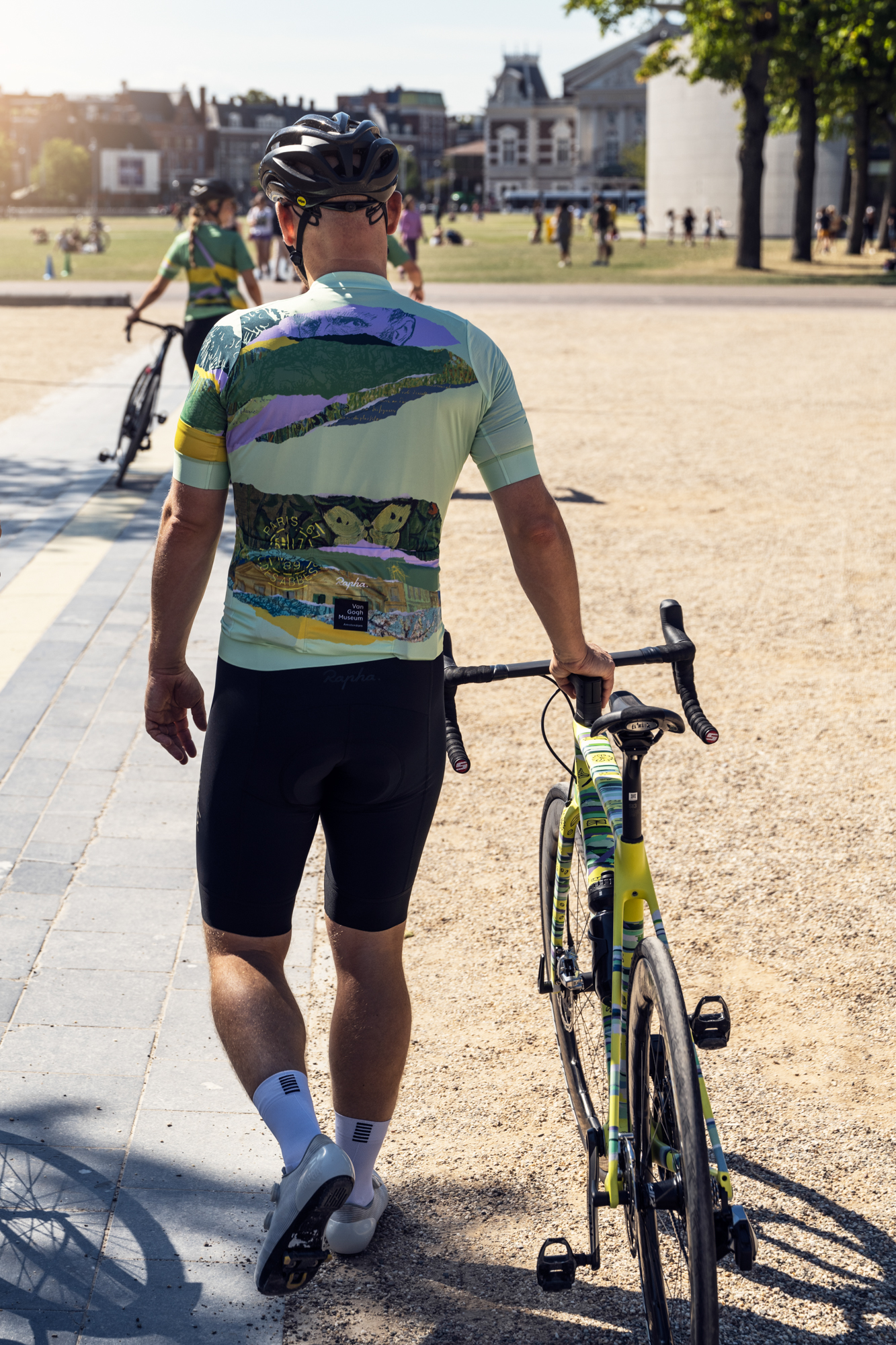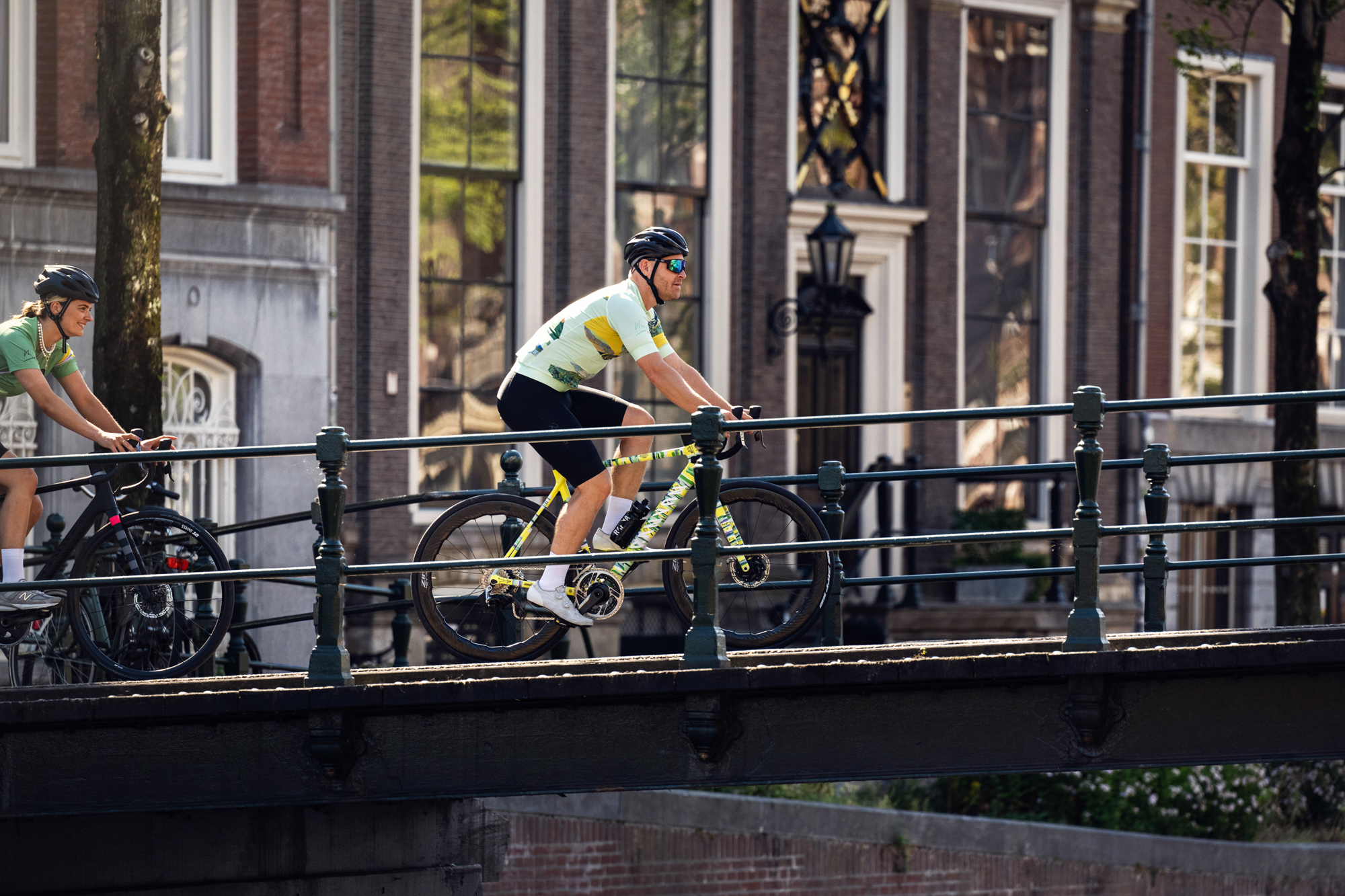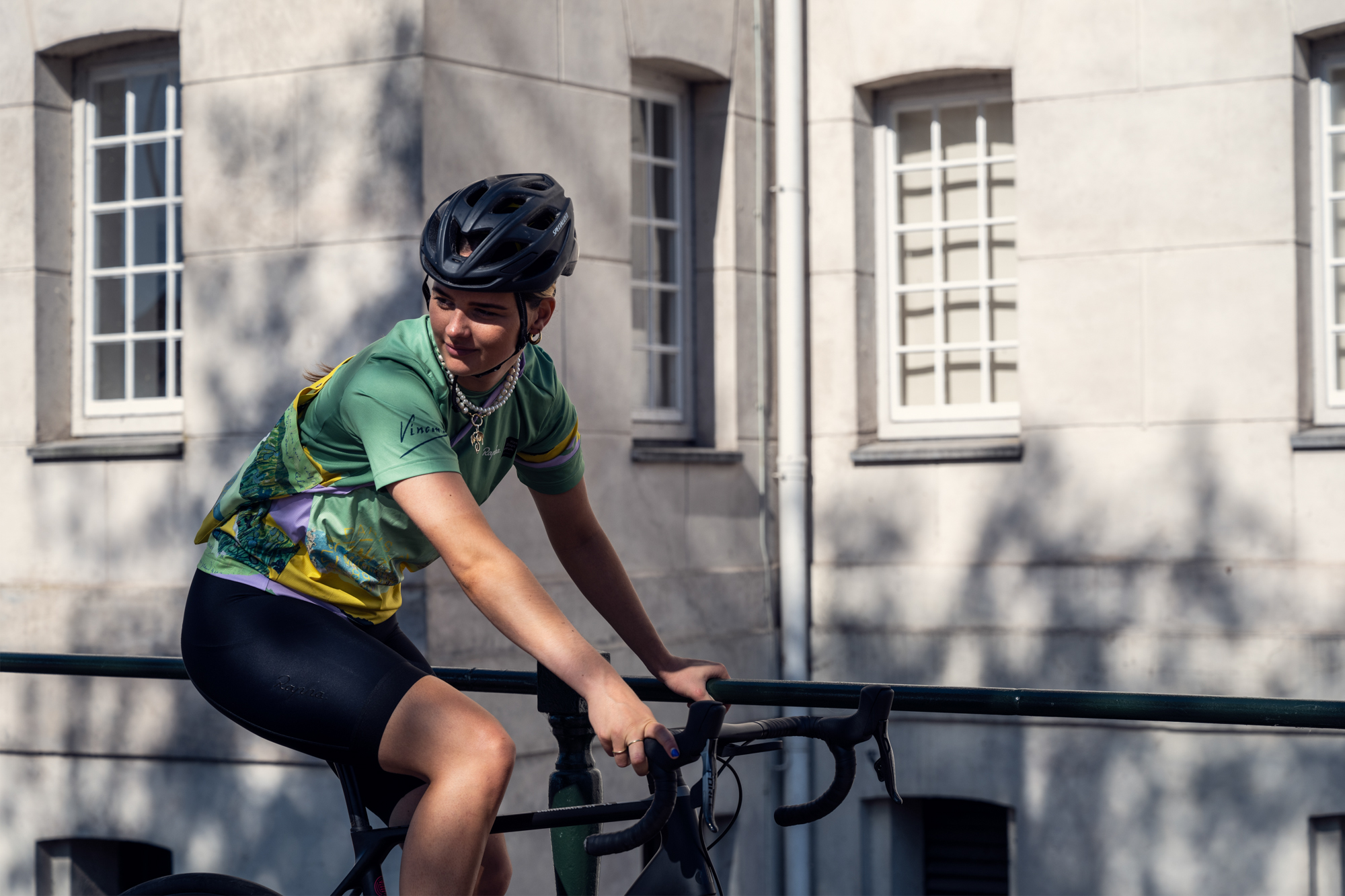 VINCENT'S WORLD
The works that inspired Rapha's design were painted in Arles, Vincent's homeland is an equally important part of the story. To celebrate the collaboration, Rapha Amsterdam created two routes, taking you on a tour of Vincent's early life in Brabant, and his education in Amsterdam.
VINCENT'S CITY TOUR
23km

Following the footsteps of Vincent van Gogh the student with a route that sets out from Rapha Amsterdam and takes you past the Marinewerf, Zuiderkerk, Van Gogh Museum® and Trippenhuis, along with some other popular landmarks in the city. Once you've finished the tour, enjoy a free coffee back at the Clubhouse.

For the GPX route click here

VINCENT'S EARLY YEARS ROUTE
118km

A ride through Vincent van Gogh's past in Brabant. The route starts in Breda and takes you via Etten-Leur towards Zundert, Vincent's birthplace. From there, we zig zag past windmills en route to Nuenen where Vincent lived with his parents and completed a quarter of all his paintings.

For the GPX route click here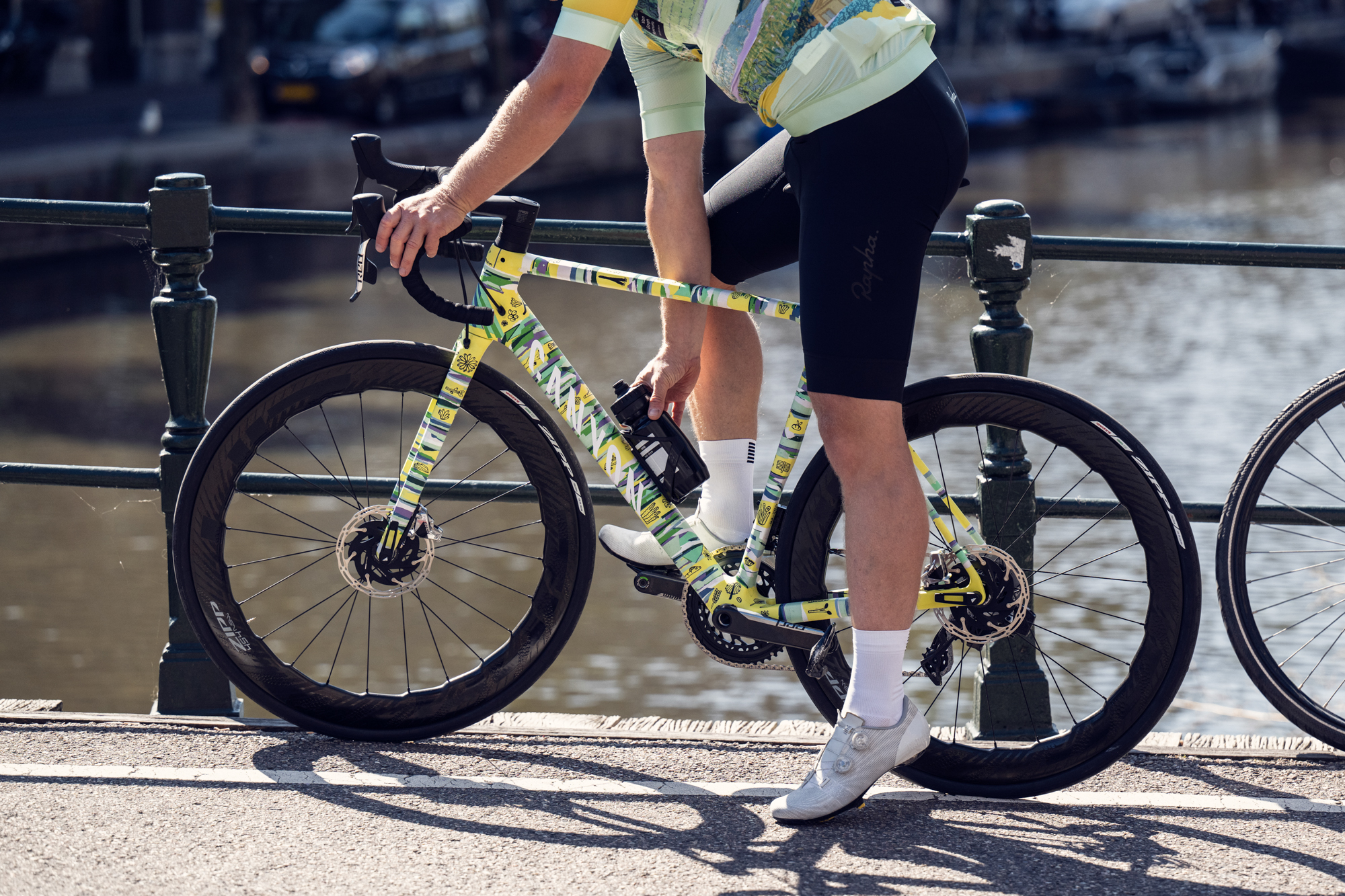 RAPHA X VAN GOGH X CANYON X SASA OSTOJA

Together with the launch of the new Rapha x Van Gogh kit, Rapha asked Amsterdam based artist Sasa Ostoja, you might know him from the Rapha collaboration earlier this year, to paint the design of the Rapha x Van Gogh collaboration on a brand new Canyon Ultimate, ofcourse in Sasa's own signature style.

Born to a Dutch father and a Croatian mother in Utrecht, Saša knows the value of growing up in a multicultural household. In his illustrations, a kaleidoscopic cast of characters navigate teaming jungles and forests in a naive harmony. Drawing inspiration from his long bike trips into wilderness, his work explores the complicated relationship between man and nature but is always drawn with a wink.

Having studied Fine Art in Utrecht and travelled to Brazil for inspiration, Saša ultimately settled in Amsterdam, where he made the first big strides of his career. "After Utrecht, Amsterdam is where I did most of my growing up. It's been here that I made the contacts and secured the opportunities that helped me start my career as an illustrator. It's a place that I will always cherish; a beautiful city with superb culture and architecture to discover."

The bike will be exhibited in the Van Gogh museum, Amsterdam.
The Rapha x Van Gogh Museum collection is available to purchase in-store at the Amsterdam Clubhouse.