Klootzaksride Tecklenburg, Germany
2018 photos by
Stan Koolen
A photo serie, shot while riding with friends. The name of this ride started as a joke, but some of the germans among us found the word "klootzak" a.k.a. "asshole" in dutch so funny that we decided to name the ride after it. Founded in the Middle Ages, the town Tecklenburg has a long history. Located on a hill next to the Teutoburg Forest, Tecklenburg was a suitable location for a castle which was actually built around 1250. Tecklenburg consists of many traditional buildings which form the historic city center. Here, visitors can find cafes and enjoy fascinating views, but for us this was the place to ride our bikes, eat some currywurst and name your fellow mate "klootzak".
Got to love those classic german cars.

First stop to get some proper lunch, too bad they served nothing but asparagus that day. So instead of going for "the white gold" we went for a refreshing drink and a social media update. Back on the bike again to find some proper food.

Arrived in Tecklenburg city, finally some (proper) german food. Currywust as our starter and frites as our main course, sadly we were not the only one there. We had to wait way too long before our frites were ready, it felt like an hour, maybe it was an hour. But in the end it tastes even beter.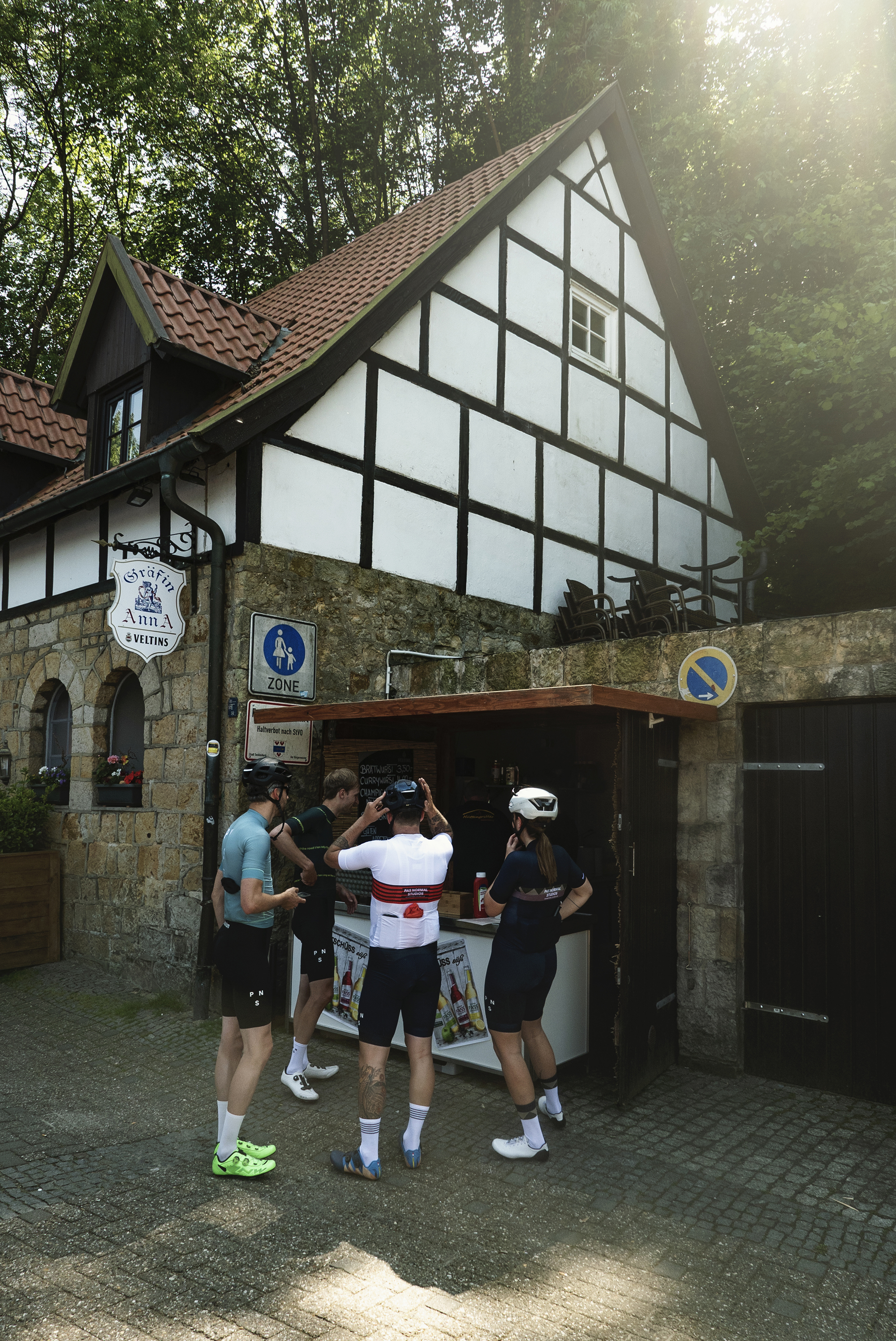 Time to get going again!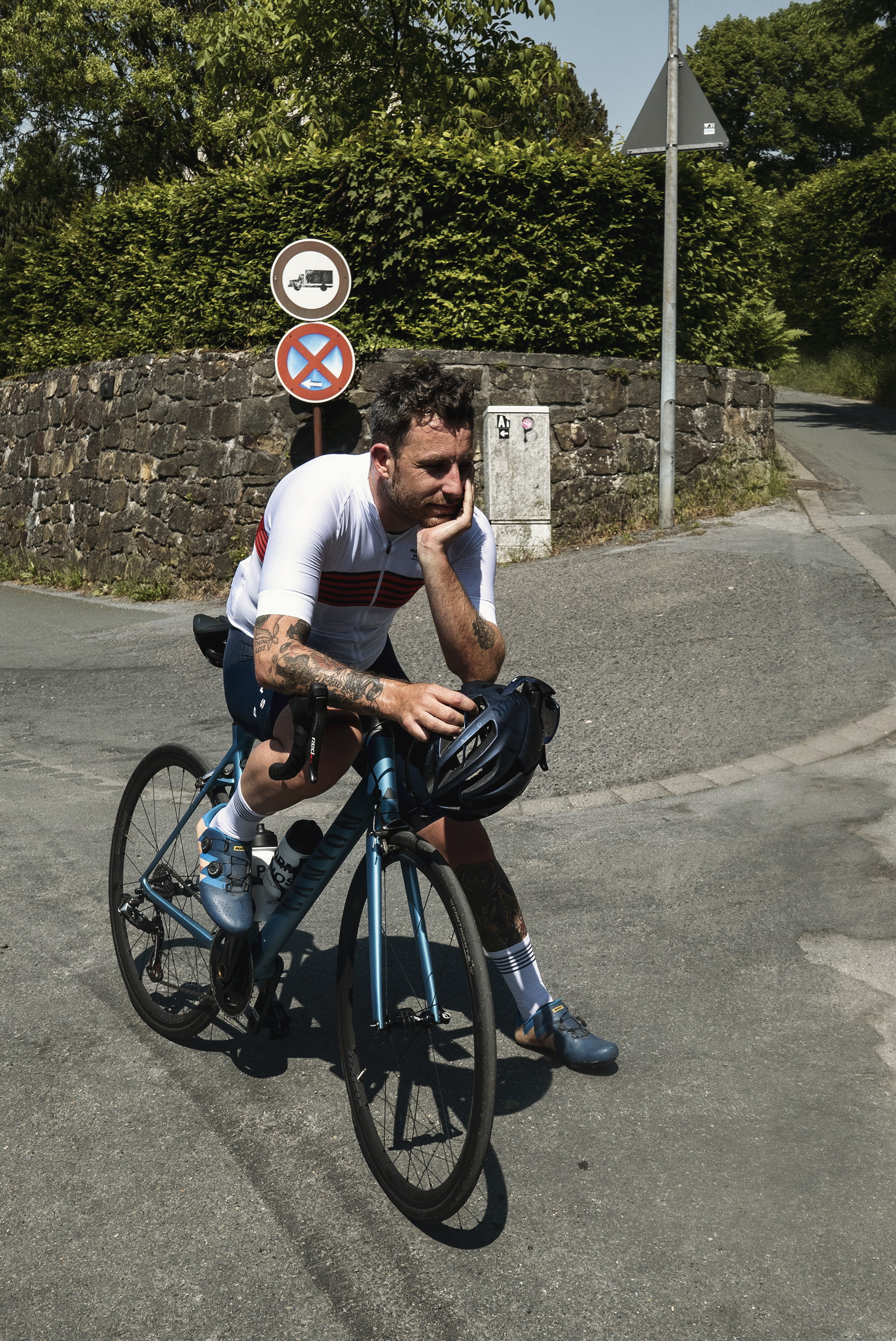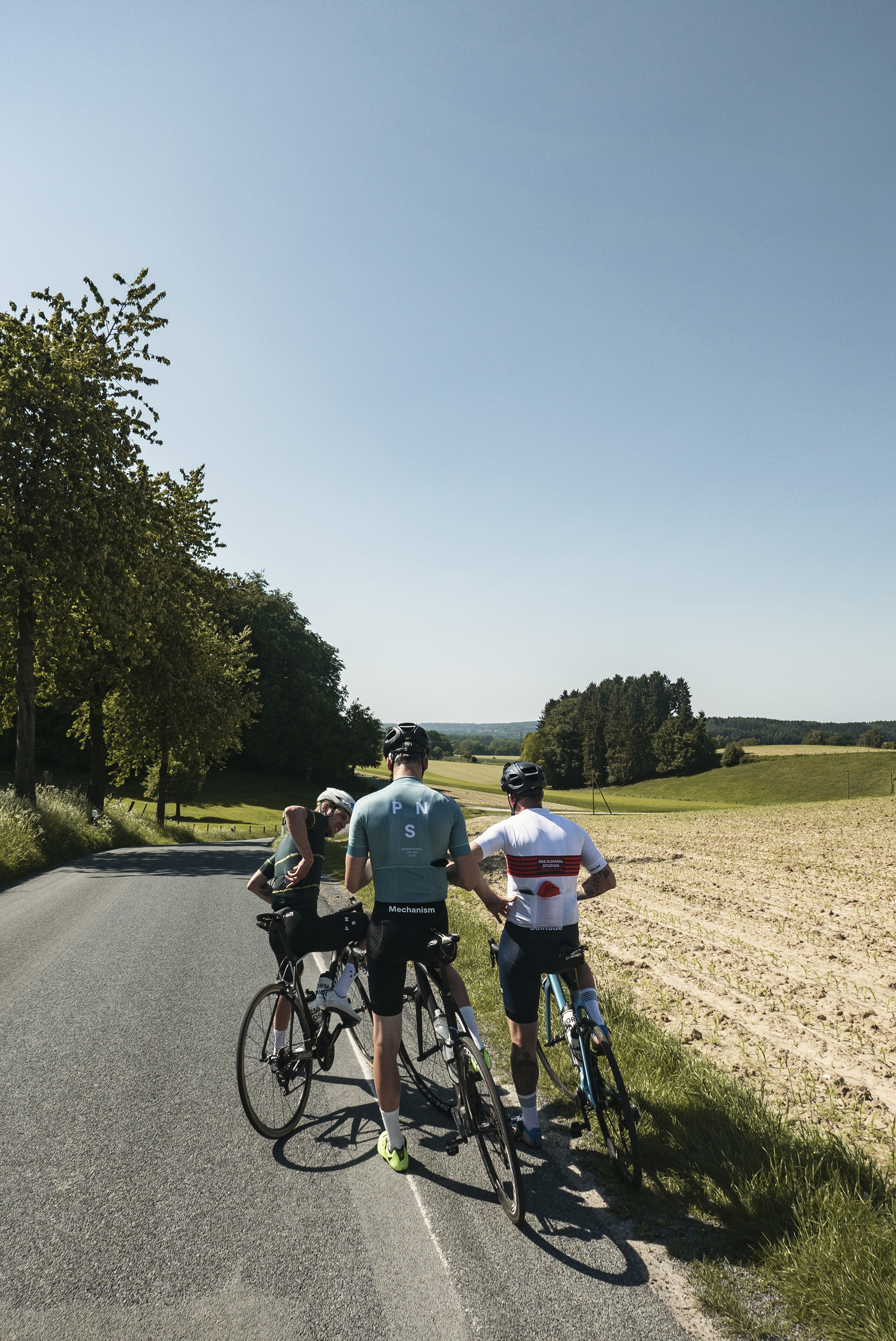 Last refill before heading home